Visual project management
Finally, a project management solution centered around creative.
START A FREE TRIAL
Kick off your project
Projects help keep your team and tasks organized and on track.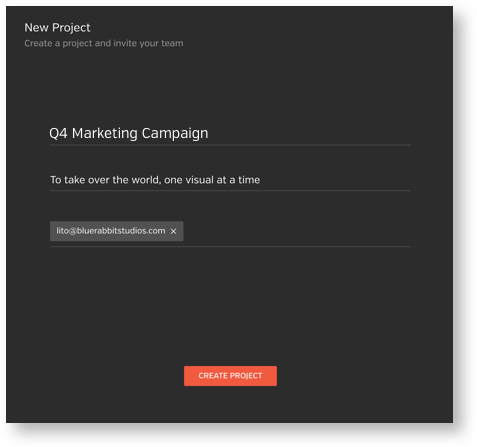 Add your team
Get your team lined up on every project. In Projects, each team member has access to the Spaces and files that are a part of that Project.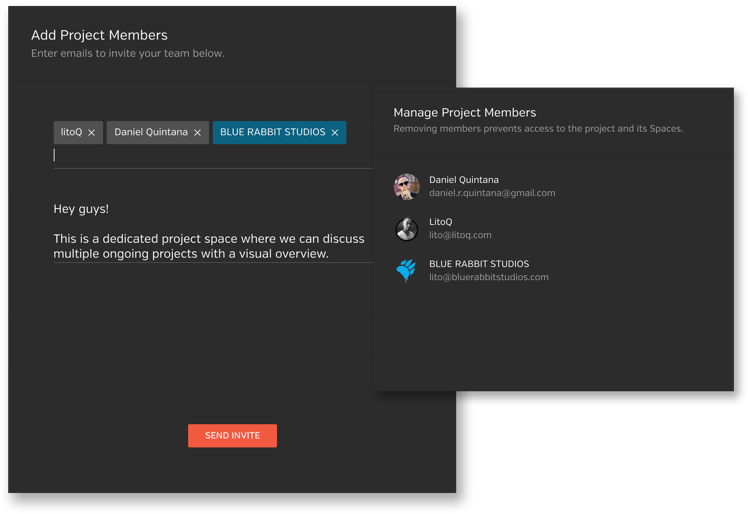 Set up to-dos
Good team management means knowing how to make assignments and track progress. Hightail makes it easy for you to start delegating work to your team members by assigning to-dos with specific due dates.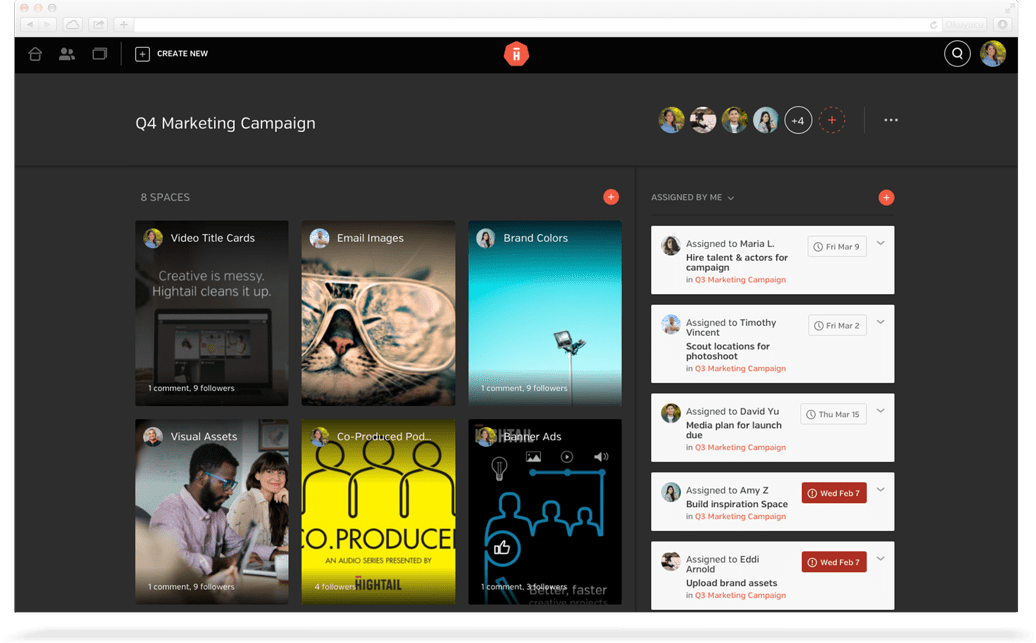 Start a discussion
Keep your team involved in every step of the creative process, and collect their feedback in ongoing conversations with your clients. With Discussions, you can post Space level updates and discuss decisions that are relevant to the overall campaign, not just a specific file.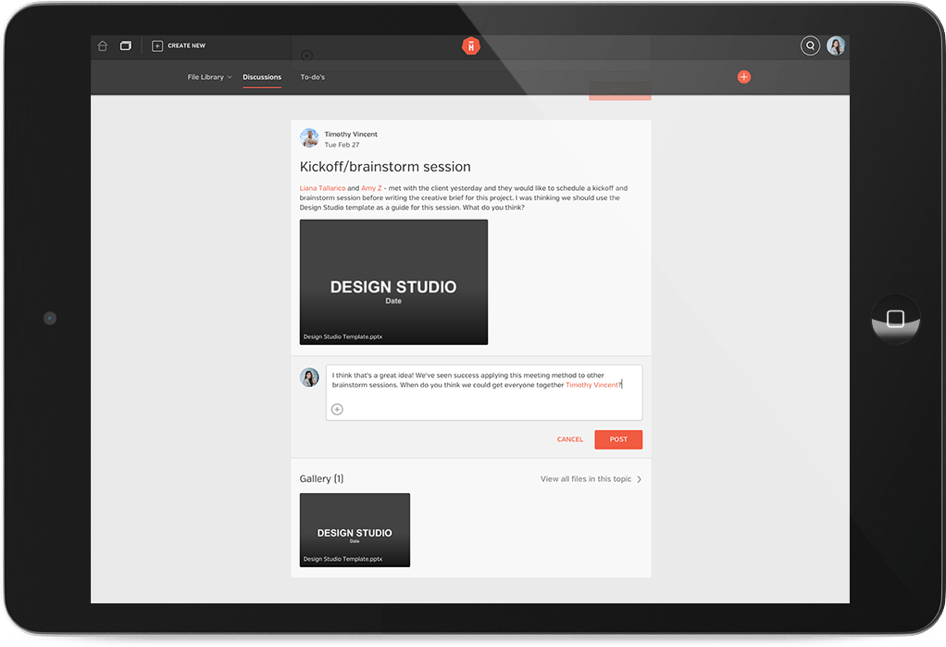 Assign follow-ups
Keep your team accountable by assigning follow-ups with due dates on feedback that requires additional work. Tasks will remain highlighted until they are marked as resolved.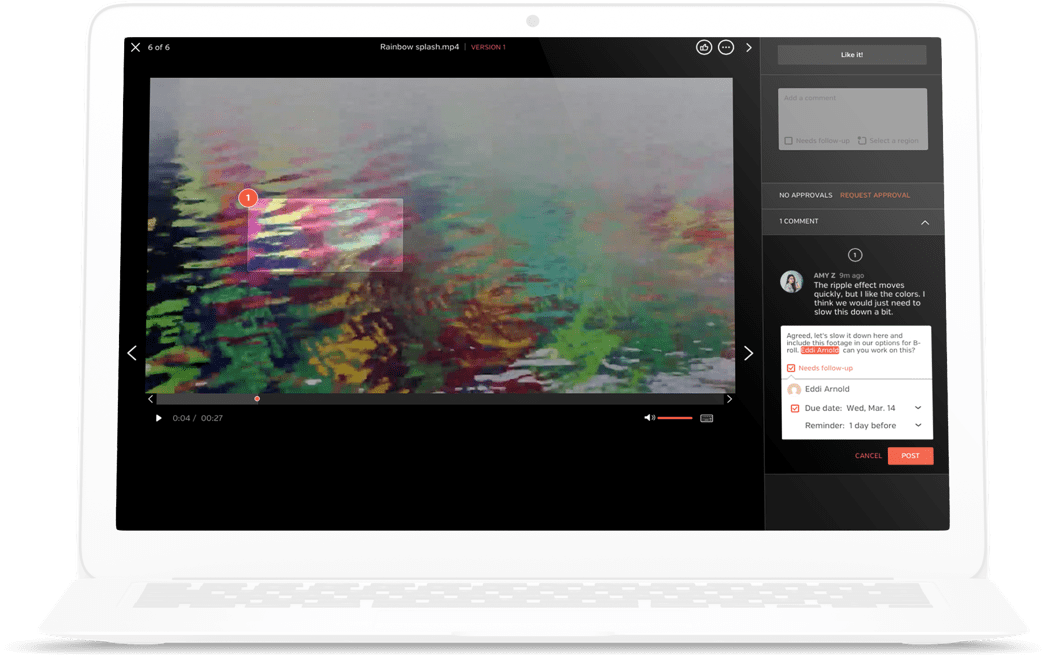 Route approvals
Request approvals from multiple team members or clients, in a specific order with due dates. Hightail makes it easy for reviewers to approve content with a single click, or let you know that there is additional feedback. The approval status will be clearly marked on the file, so you can quickly see what's good to publish, go live or move to the next creative round.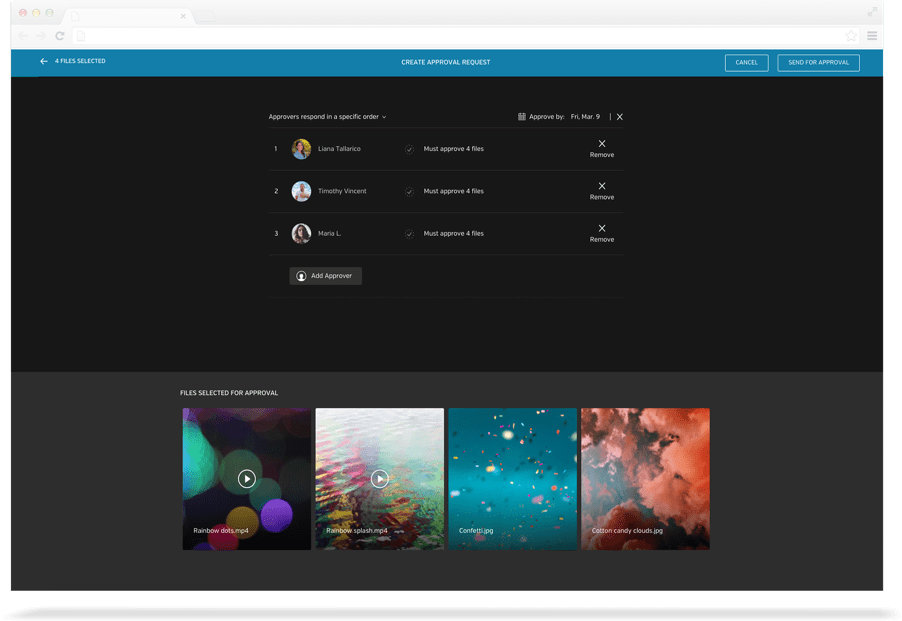 Keep tabs on creative progress
Your Hightail dashboard is an activity feed that shows live updates of new creative files, comments, next steps and approvals around assets for all of the Spaces that you follow.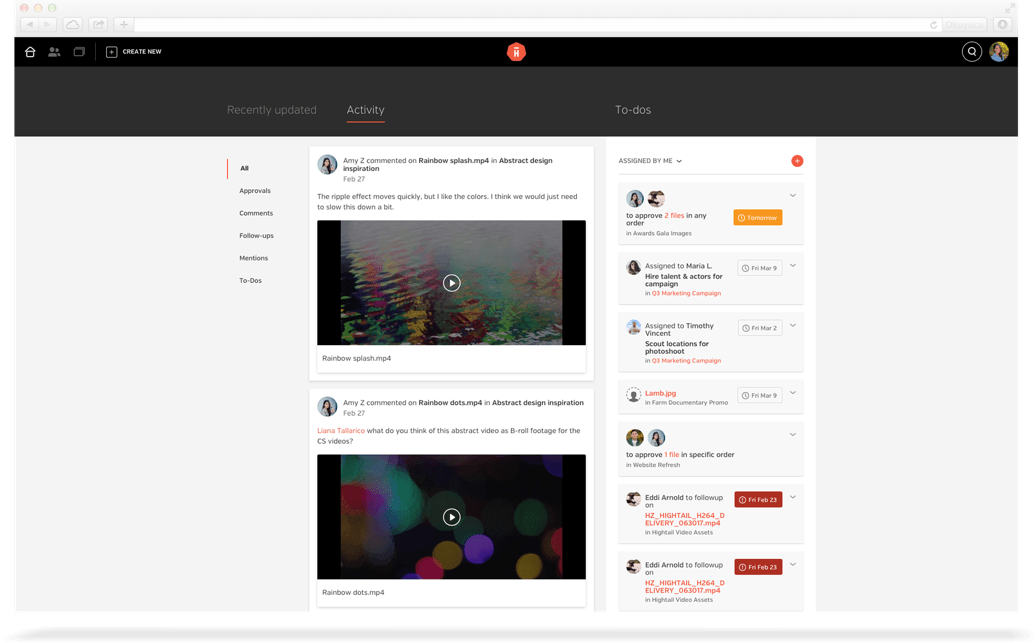 Stay on top of teamwork
Streamline creative and steer clear of bottlenecks by keeping tabs on your team member's to-dos with Team View.
"Any design related requests happen in Hightail
where creative reviews can happen more organically."

Cary Gilbert / Traffic Manager / HZDG