Keep track of everything
Monitor all recent activity on your projects and see outstanding to-dos for you and your team at a glance in your My Hightail dashboard.
"Hightail helps me keep things flowing. When changes are communicated back to the project team, it provides group visibility."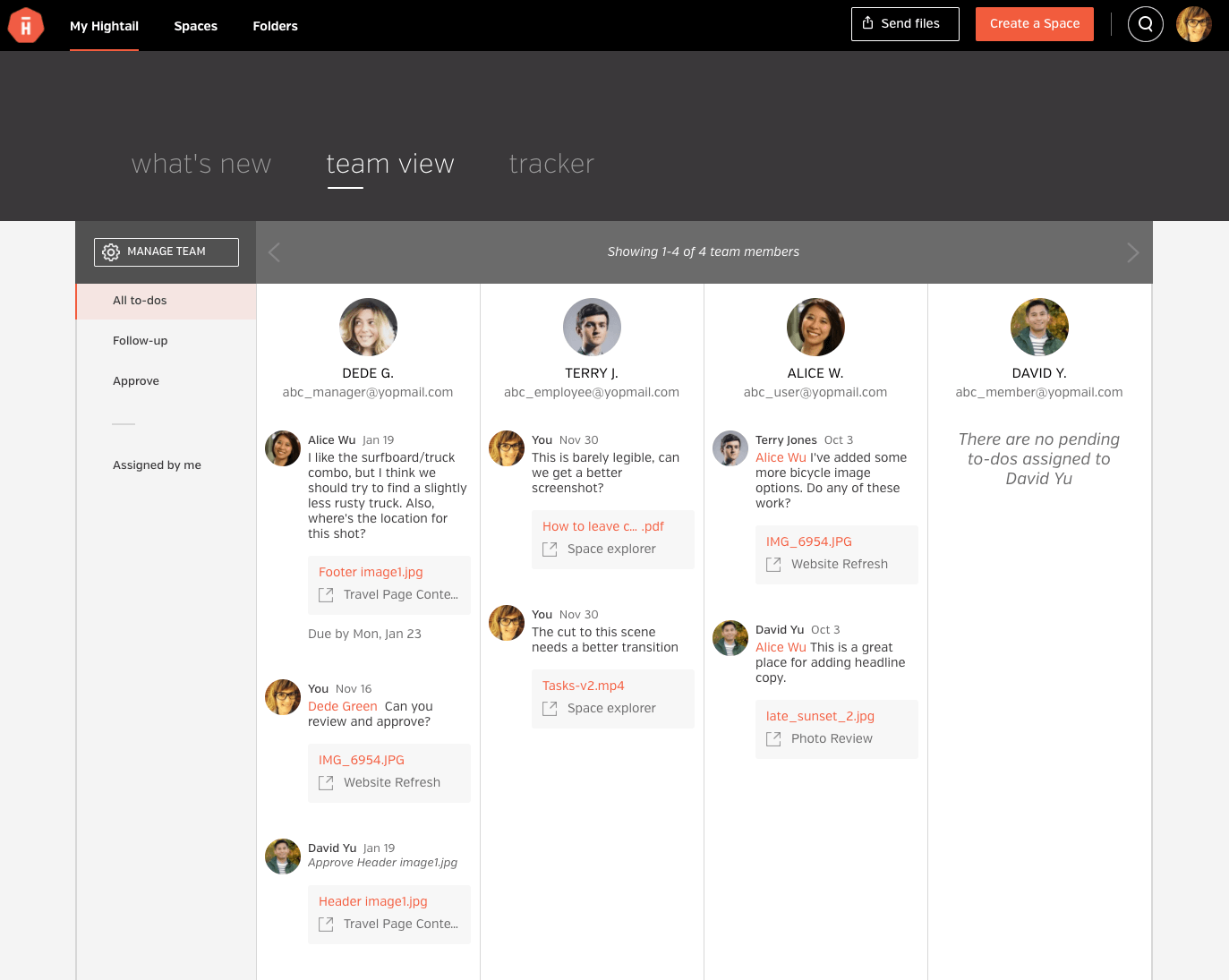 Collaborate and share with everyone
Clients and external partners can collaborate without having to create an account using our Guest Comment feature. They can also use Uplink to easily share files without an account.
"I was looking for a place to unite multiple teams. Hightail is a great place for us to collaborate"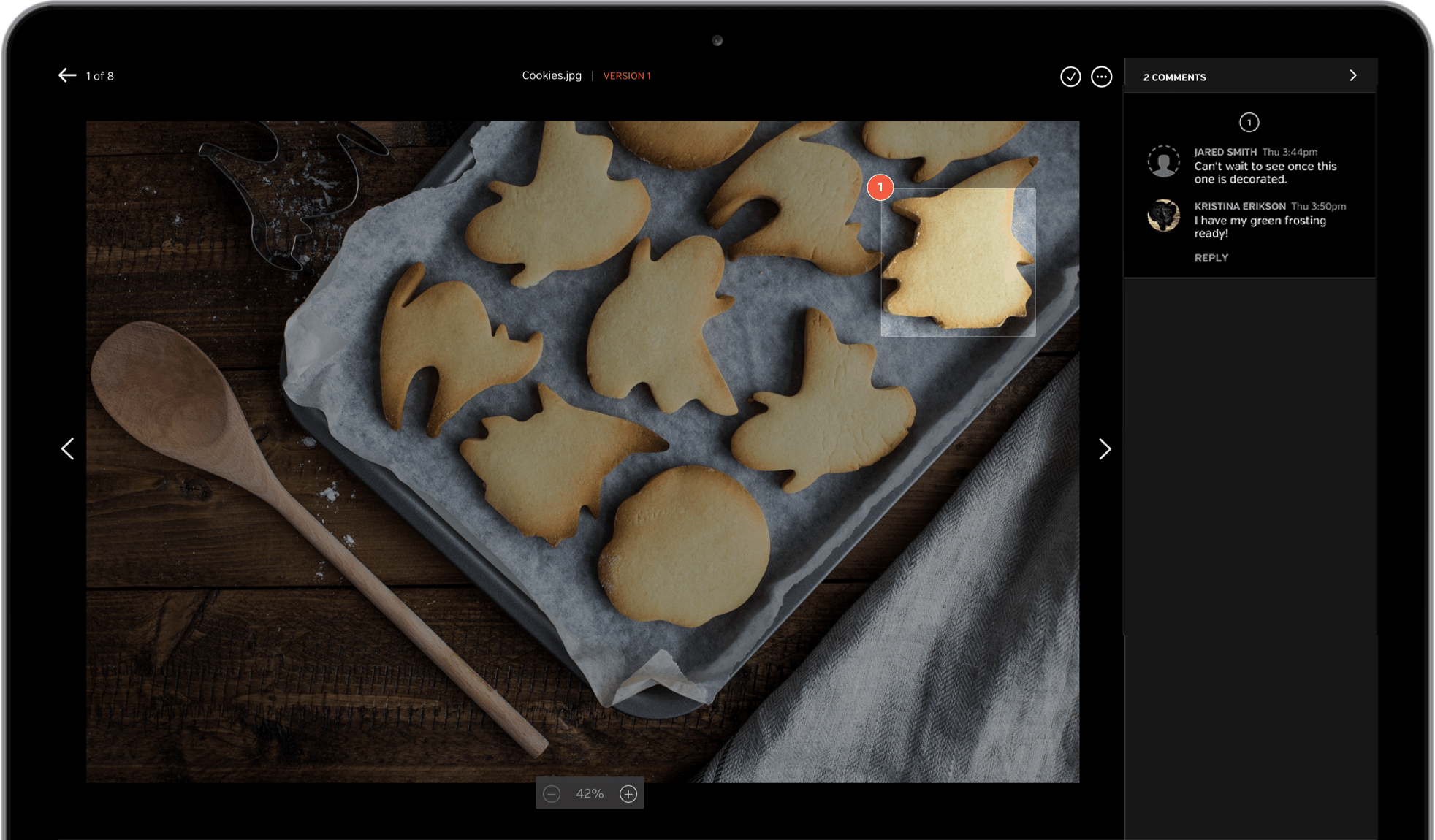 Content controls for your protection
Business accounts come with additional Admin controls that let you provision accounts and decide who has permission to edit, approve and download files.
"Hightail brings everyone and their opinions together. It's a seamless way to share visuals and because everyone can comment in a single spot, no-one has to manage all that feedback"

Contact sales
Ensure your business doesn't miss out on all the benefits of effective collaboration. Get in touch now to see how Hightail will enhance your creative process.
Contact sales
* All fields required
See how Hightail can help
What is Creative Collaboration

PDF

Creative collaboration happens when marketers, designers and other creators work with managers, clients and partners to take projects from concept to completion, via multiple rounds of feedback and iteration.

Solving the problem of Creative Collaboration

Webinar

Join this webinar with Hightail CEO Ranjith Kumaran, who will take you through the new Hightail experience and features designed to remove the bottlenecks in your creative process.

Better Feedback, Better Results

eBook

The right approach to feedback can deepen relationships between akers and stakeholders and take a piece of work from good to great.